SJ Stephens Associates work closely with Highgate School on capital works projects. These have included works to the dining hall, sports centre, junior school, new all-weather pitches and a number of properties in Bishopswood Road. 
MALLINSON SPORTS CENTRE EXTENSION
The Arboricultural Impact Assessment showed which trees needed to be removed and how retained trees were to be protected. Method statements and section details were provided for the successful retention of adjacent trees.
The visual and environmental impact of proposed tree removal was assessed, together with any potential impact the new development may have had on the future viability of retained trees.
Critical factors for the Mallinson Sports Centre proposal were changes to the entrance adjacent to important mature trees and the access arrangements for contractors.
Ramp down to Bishopswood Road: To Protect tree roots as per Arboricultural Impact Assessment report
Architects detail, demonstrating how existing levels can be maintained within the Root Protection Area.
The Tree Protection Plan, forming part of the Arboricultural Impact Assessment for the sports centre extension
NEW JUNIOR SCHOOL
We have prepared Arboricultural Impact Assessments to support nine separate planning applications to the London Borough of Haringey over the last 7 years, including for a new junior school.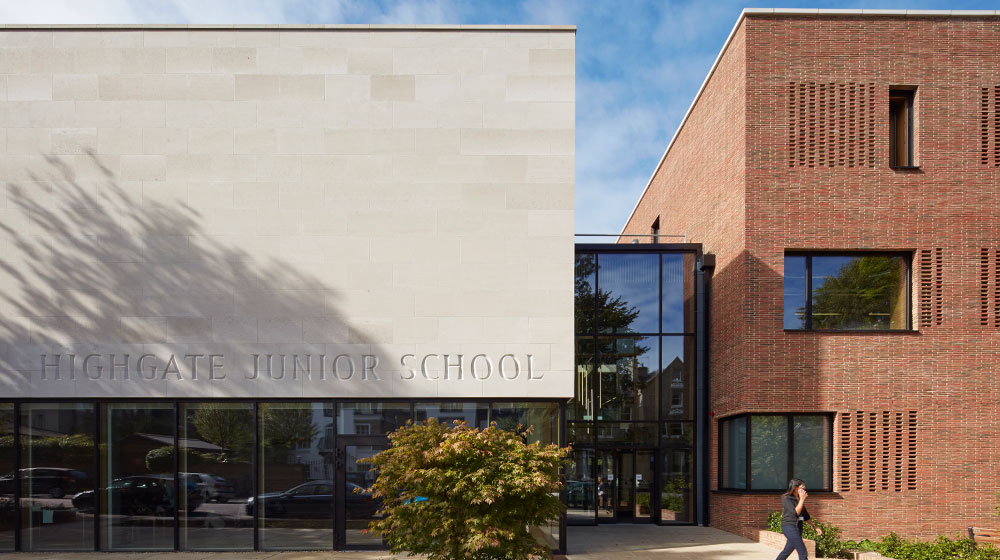 NEW JUNIOR SCHOOL
Construction of the new junior school in its chosen location was entirely dependent on obtaining permission to remove two protected, mature cedar trees. Although these were providing good local amenity, they did have structural problems, which made their retention in a heavily used playground unsustainable in the long term. The Arboricultural Impact Assessment, which included removal of the trees and planting semi-mature trees in an alternative location was accepted. The project was a 2017 RIBA Regional Awards Winner
Junior school site prior to development
Wiltshire

Savernake Barn, 

Stokke Common
Great Bedwyn, Marlborough
Wiltshire, SN8 3LL

01672 871 862
London

Coach House
Chetwynd Rd
London NW5 1BH
07831 341 887